Use on pasta, pizza, etc.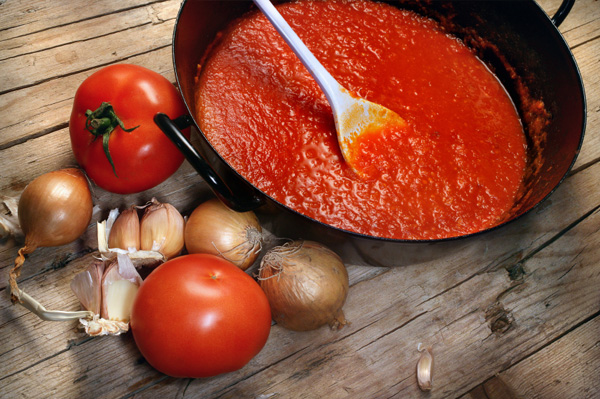 6 medium to large vine ripened tomatoes, peeled and chopped
2 - 28 oz cans diced tomatoes
1/2 onion, rough chopped
1/4 cup fresh flat leaf parsley, chopped
10 basil leaves
1 tsp garlic powder
1/2 tsp thyme
1 tsp oregano
salt and pepper to taste
Put all ingredients into the crockpot and cook on high for 4 hours. Less time will not let the flavors develop completely.
Adapted from recipe at: www.sheknows.com